A quarterly survey of the performance of the construction industry in Africa from a panel of construction industry players in various countries in Africa. Read on and see how the construction industry fared in South Africa, Kenya and Nigeria.
Over the last decade, Africa has seen its ups and downs as economic fortunes wax and wane. To determine where Africa stood in 2018, Construction Review interviewed over 700 participants drawn mainly from Kenya, South Africa and Nigeria in order to determine how they felt 2018 compared to 2017. Collating the information produced interesting conclusions.
Take the ongoing survey for your country and share your opinion
When comparing Kenya South Africa and Nigeria, Nigeria emerged as the most positive market with regards to improvement of the construction industry in 2018 over 2017.
Overall 52% of the Nigerians polled felt the construction industry was better or much better in the 3rd quarter compared to 42% for Kenyans while only a dismal 13% of South African respondents felt any reason to smile.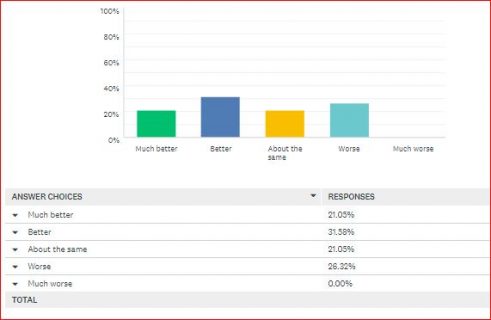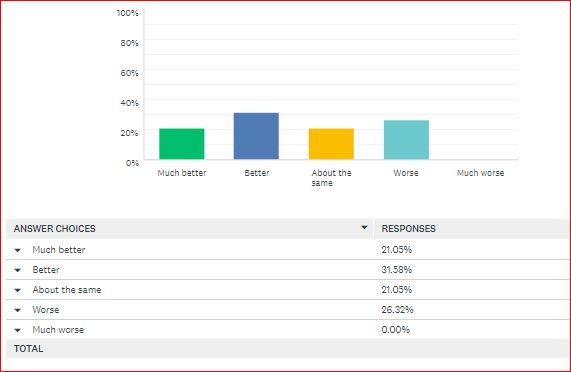 Much better
The report took a closer look at this cadre of respondents particularly those that felt there had been an unusual improvement by looking at those who felt the improvement was 'much better' not only 'better'. It turns out that for Nigeria the reason was the fact that the country is emerging from a major slump after the fall of crude oil prices in the preceding years. For Kenya those seeing major improvement felt it was due to a more stable political environment in the wake of a nail gripping general election and its aftermath. For South Africa virtually no one fell into this space suggesting that the South Africans were are very dismal lot in 2018.
Which occupations experienced the best improvements
Respondents were asked to categorise themselves as government, consultants, contractors or suppliers in the industry. From this it emerged that for those who were a very satisfied lot in the construction industry virtually all the respondents were consultants and project manager in Nigeria with no contractor or building supplier sharing the same sentiments. In Kenya those feeling that the industry had enjoyed a much better improvement than in 2017 the respondents were equally drawn from the consultants, builders and suppliers of products and machinery. This could mean that in Nigeria the projects are on the drawing board and have not filtered down to actual project commencement while for Kenya this could mean these are ongoing projects.
Housing a key driver
In Nigeria improved performance was driven by housing with over 85% of respondents being active here while for Kenya which was also housing it stood at 52%. This means that housing was a key driver of the improved construction activity but more so in Nigeria than in Kenya
Why were South Africans a dour lot
From the table below for South Africa the performance of the construction sectors formed an almost perfect staircase where worst off in the year was those depending on the growth in the commercial building and housing sectors and telecommunications least so.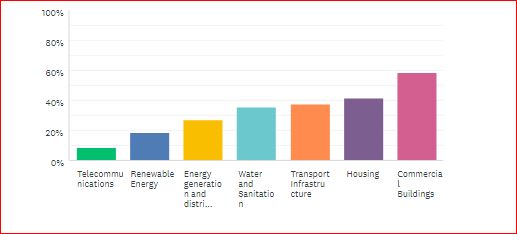 Respondents felt that the primary reasons for this state of affairs is lack of government and private spending in the sectors coupled by cut throat competition for the few jobs available which has meant projects were virtually not profitable. The upcoming elections has also introduced uncertainty.